Samsung announced today that select Galaxy smartphones will be allowed to carry Germany's National electronic ID on the device when the eID solution becomes available later this year. To make this happen, the company has worked with the German Federal Office for Information Security, Bundesdruckerei and Deutsche Telekom Security.
This is part of a long-term collaboration with an alliance of German government agencies that aim to deliver upon the country's eGovernment initiative. Samsung has worked with these agencies to develop a hardware-based security architecture that enables citizens to secure their National ID on their smartphone security as an eID.
German citizens will be able to enroll later this year
Once they are enrolled, citizens' eID will be transferred to a secure location on their phone. The Galaxy S20 lineup will be the first in Germany that will be allowed to carry the mobile ID because of its secure chip.
It goes without saying that the German government would have strict security requirements as the data on these eIDs would be highly sensitive. To ensure this, all four partners have developed an advanced security architecture based on the device's secure chip. All of the data is thus stored locally on the phone with users having full control over it.
Germany has developed its new mobile eID solution as part of the OPTIMOS 2.0 project with a goal to create an open ecosystem that supports secure mobile authentication. The partners that have worked on it have made sure that the security architecture is open to many identity service providers.
Samsung helped out by making the SDK for its embedded Secure Element available to its partners. This will allow service providers and app developers to develop apples for Trusted Service Manager that can be loaded into the secure chipset-based platform. This will allow apps and services to work with the eID program while German users have peace of mind that their information remains protected.
The entire Galaxy S20 lineup complies with the BSI's eID security framework for sovereign use. The eID program will allow them to have credentials like driver's licenses, national health insurance cards and more securely stored on the phone. As the program advances in the future, they may also be able to verify their identity to access and send medical records and even vote using their phone.
German citizens will be able to enroll via the eID app that will be available for the Galaxy S20, Galaxy S20+ and Galaxy S20 Ultra later this year. Once they have the app, they need to tap their NFC-enabled National ID card on the back of the phone to get started.
SamsungGalaxy S20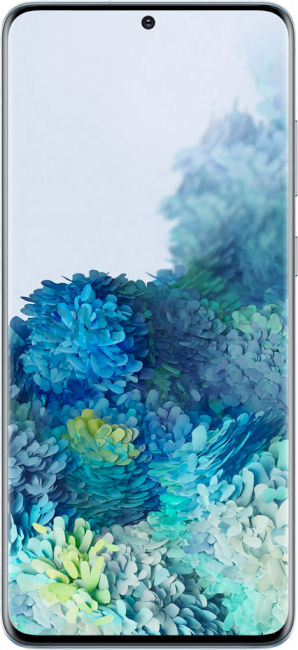 SamsungGalaxy S20+