Smartphone sales have declined in India throughout the second quarter of 2020 but online retail channels have grown in popularity. A lot more customers prefer buying smartphones online in the COVID-19 era, and online retail channels have accounted for 43% of smartphone shipments in Q2. Samsung India was able to increase its online influence in this climate and improved its online retail market share by an impressive 14% year-on-year, according to market research firm Counterpoint Research.
By the end of Q2 2020, Samsung India had an online smartphone shipment market share of 25%, up from 11% in Q2 2019. This is the highest online market share Samsung ever had in a quarter in India and suggests that the company's initiatives such as Samsung Finance+ and its efforts to bring more than 20,000 offline retailers online may have paid off.
The Galaxy M series was pivotal to this success
The budget-oriented Galaxy M lineup had a great contribution to Samsung's newfound success in the Indian online retail space in Q2 2020. The Galaxy M30s and Galaxy M31 were the best-selling budget smartphones at Amazon.in (within the INR 15,000-20,000 price bracket).
Likewise, Samsung's top-five online models were a part of the Galaxy M lineup. These devices have contributed to almost 90% of Samsung's online smartphone shipments in Q2 2020. And with the new Galaxy M31s being one of the best value propositions right now, Samsung might be able to maintain momentum and increase its online market presence in India even further throughout Q3 2020.
Samsung was outperformed in terms of online smartphone shipments by Xiaomi but the Korean giant had a higher market share than Realme, Vivo, OnePlus, and other brands.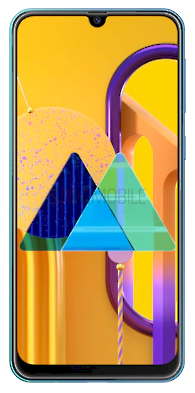 SamsungGalaxy M30s