The Galaxy Tab S6 could release in some European markets on August 23 and others on August 30. When Samsung unveiled its new flagship tablet earlier this week, the company simply announced a late August release but no exact dates. But it has now started doing that individually for various countries: The Galaxy Tab S6 will hit retail shelves in the Netherlands on August 23 and in Germany on August 30.
The price tags for the Galaxy Tab S6 will vary according to market in Europe. The Wi-Fi-only variant is priced at €699 and €779 for the 6GB+128GB and 8GB+256GB configurations in the Netherlands, while the LTE variant (with 128GB of storage) costs €779. In Germany, the Wi-Fi model with 6GB RAM and 128GB storage will be available for €749 and the LTE variant will run as high as €899 and come with 8GB of RAM and 256GB of storage.
Yes, the storage configurations are also different from market to market, a theme we're sure to see in countries outside the European continent as well. As for color options, Germany will get Rose Blush and Cloud Blue while the Netherlands will get Mountain Gray and Cloud Blue. Pricing for the Book Cover and Book Cover Keyboard accessories are set at €69 and €179 in Germany. The S Pen will apparently be a separate purchase as well and cost €59.
European customers getting short end of the stick?
It seems those in the US will be getting favorable treatment as far as the pricing is concerned, with the Wi-Fi-only variant to start at $649 for 128GB storage and $729 for 256GB storage. They will also be able to pick up the tablet considerably early: Amazon lists August 9 as the release date for the Tab S6 in the US, just two days after the Galaxy Note 10 will go official. It's a good thing the Galaxy Tab S6 has a lot going for it to justify the premium price tags, even though the disparity in cost across the globe is disappointing to see.
SamsungGalaxy Tab S6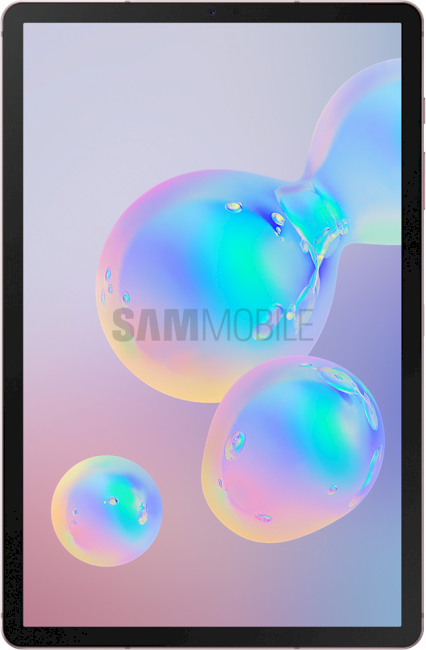 SamsungGalaxy Tab S6 LTE