Samsung will fix the recently discovered fingerprint vulnerability on the Galaxy S10 and Galaxy Note 10 series with a software update. For those who missed it, it was recently reported that certain silicone gel cases, when installed on a Galaxy S10, can allow anyone to access the phone using the fingerprint scanner even when their fingerprints aren't registered on the device. Some silicone cases cover the entire phone, and the issue stems from the dotted pattern on some of those cases.
Ultrasonic sensors work by transmitting high-frequency ultrasonic sound waves at the user's finger and matching the details of your fingerprint against the fingerprint stored on the device based on how the sound waves are reflected back. When a user registers their fingerprint with a silicone case on, the fingerprint reader isn't able to read the finger's ridges and pores as much as it reads the dotted pattern on the case, effectively making the dotted pattern the saved fingerprint and granting everyone access when they press down on the fingerprint reader.
Exactly how the software update will fix this problem is unclear, but until the update comes out, Samsung suggests that everyone use the company's official screen protectors. Plastic screen protectors work best with the ultrasonic fingerprint sensor on Samsung's flagship phones, as thicker screen protectors make it harder for the sensor to detect fingerprints because of the gap they create between the display and the user's finger. Some liquid adhesive-based glass protectors overcome that limitation, but Samsung is unwilling to put its seal of approval on any but its own screen protectors.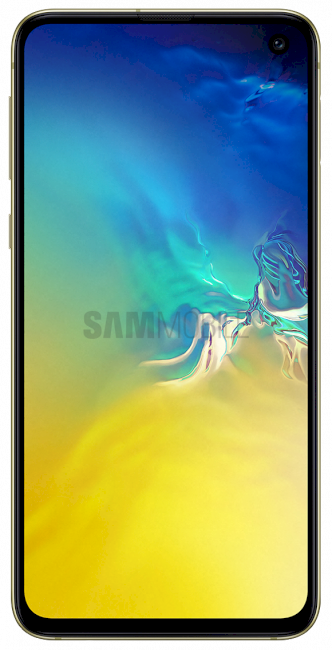 SamsungGalaxy S10e