Samsung's new Galaxy Watch 5 series aims to improve the user experience in several ways, whether through hardware upgrades, better software, or enhanced health tracking sensors and features. Both Galaxy Watch 5 models use the same BioActive sensor and share similar capabilities, save for the fact that the Galaxy Watch 5 Pro model flaunts a handful of exclusive Health features that the standard variant lacks.
Both the Galaxy Watch 5 and Watch 5 Pro can measure the wearer's heart rate, blood pressure, ECG, and blood oxygen levels (in select markets). They also measure body composition and allow users to set targets. Furthermore, they offer improved sleep tracking and a sleep coaching feature, complete with daily missions, sleep scores, and analysis reports.
And for the first time in the Galaxy Watch series' history, the new wrist wearables are equipped with a temperature sensor. The latter uses infrared technology for accurate readings even when the environmental temperature changes. This new temperature sensor allows Galaxy Watch 5 customers to gain more detailed health information and opens up new possibilities for third-party app developers.
Galaxy Watch 5 Pro exclusive Health features
The Galaxy Watch 5 Pro is Samsung's first "Pro" smartwatch, and it shows. It's built from better materials and has a huge battery that provides up to 80 hours of usage on a single charge.
Samsung also gave the Galaxy Watch 5 Pro a handful of exclusive Health-related features, including Route Workout, Turn-by-Turn Directions, and Track Back.
Route Workout on the Galaxy Watch 5 Pro lets users view their exercise history and export it in GPX file format. Meanwhile, Turn-by-Turn Directions allow Galaxy Watch 5 Pro wearers to obtain clear navigation information from the smartwatch and set a route and route target.
And the last but not least exclusive Galaxy Watch 5 Pro feature, Track Back, enables turn-by-turn navigation on a completed route, allowing wearers to return to their starting point with ease.
Samsung hasn't said anything about a wider availability yet, but these Galaxy Watch 5 Pro-exclusive features may become available for the standard Watch 5 and possibly other Wear OS Galaxy smartwatches through future firmware updates. We'll keep you posted if we find out more.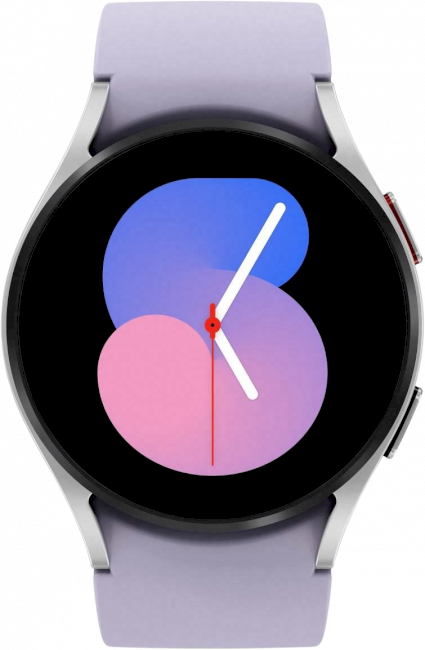 SamsungGalaxy Watch 5
SamsungGalaxy Watch 5 Pro