Update: The customer representative who initially warned users about Smart Switch not working for downgrading to Android Pie has now revealed that is no longer the case. Smart Switch can now be used for going back from the Android 10 beta to Android Pie without voiding the device's warranty.
Original story follows
A customer representative has revealed in the Samsung online community in Germany that Smart Switch cannot currently help Galaxy S10 users running the Android 10 beta revert back to Android Pie without voiding the phone's warranty. Smart Switch will reportedly be updated in the next week or so to allow users to go back to Android Pie without issues, but for now, you're stuck on Android 10 if you have participated in the beta program and have installed the beta update that Samsung released earlier this week.
For those unaware, Samsung phones come with a hardware fuse that is tripped anytime the device detects that unofficial software has been installed, and that instantly voids the device's warranty. This was a precaution the Korean giant implemented on its phones a few years ago when it started taking device security seriously to make inroads into the enterprise world and enable features like Secure folder and was mostly supposed to stop users from installing custom ROMs.
And, right now, the hardware fuse will also be tripped if Smart Switch is used to revert from Android 10 to Android Pie. It's not clear why Samsung isn't communicating this issue via the notices section of the Samsung Members app where it would be more visible. But, if you were thinking of going back to Android Pie using Smart Switch, you should refrain from doing so and wait for further information.
How do I check if my warranty is void?
If you have already downgraded to Pie using Smart Switch and want to know if your device's warranty fuse has been tripped, you can download our SamMobile Device Info app from the Play Store and check what it says in front of the KNOX warranty bit field in the General section (see screenshot below). Your warranty is fine if it says 0x0, but if it's 0x1, then your warranty has been void.
Unfortunately, there's no way to reset warranty if the fuse has been tripped. So, if Smart Switch currently is messing up the warranty for Galaxy S10 beta owners trying to get back to Android Pie, we hope the company comes out with a clearer stance on the issue instead of making a post about it in its forums that not everyone may come across.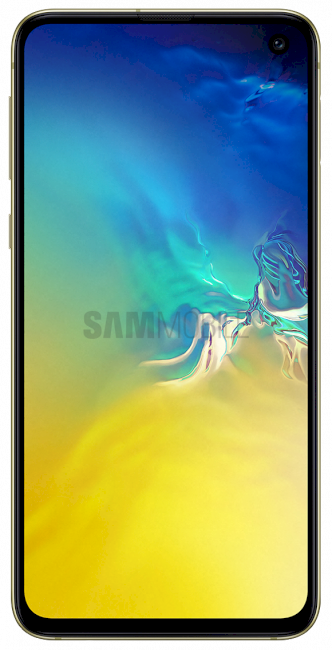 SamsungGalaxy S10e
SamsungGalaxy S10