With the Galaxy Note 10 series comes a new Official Introduction video. It showcases a lot of features pertaining to the latest phablet and reveals one new detail that further sets the series apart from Samsung's previous flagships. Specifically, the Galaxy Note 10 series has a stainless steel frame, much like the iPhone XS Max.
The Galaxy Note 9 and indeed every flagship since the Galaxy S6 have been built out of aircraft-grade aluminum. It's more malleable and less expensive to manufacture than stainless steel but isn't as resilient. Samsung has gone in a different direction for the Galaxy Note 10 and with good reason. The new material feels really good in the hand. You're not going to want to put a case on it, that's for sure.
It's going to be interesting to see how the Galaxy Note 10 will handle stress tests compared to the Galaxy S10, or indeed the ceramic Galaxy S10+. The Note 10 won't be getting a ceramic variant and, instead, it has a glass back panel just like the regular Galaxy S10.
Check out the video below at around the 15-second mark for the stainless steel confirmation, but keep on watching if you want to learn more about what the Galaxy Note 10 series has in store.
Thanks for the tip, Rareș Borcea!
https://www.youtube.com/watch?v=CYA_XAMfRfo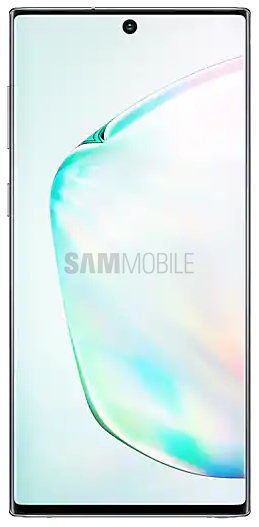 SamsungGalaxy Note 10