Clip Studio Paint, one of today's most popular tools for creating digital art, is finally coming to Android tablets, starting with the newly announced Galaxy Tab S7 series. The mobile app will be pre-installed on both the Galaxy Tab S7 and Galaxy Tab S7+, Samsung representatives confirmed during today's Galaxy Unpacked 2020 event. What's more, this long-awaited Android port is actually debuting as a timed exclusive of the newly unveiled tablets. No more official details on the matter have yet been shared, but by all accounts, this period of temporary exclusivity will likely run up to six months, tops.
All newly activated Galaxy Tab S7 and Galaxy Tab S7+ models will also be eligible for six months of Clip Studio Paint EX, a subscription service that's essentially a more feature-packed, premium version of the base app. That's over $50 in added value, based on iOS prices.
Using Galaxy Tab S7 for digital art should be extremely viable
Unlike most comparable cross-promotions in the consumer electronics space, this particular exclusivity deal likely won't have the negative side effect of inconveniencing a significant portion of the partners' non-overlapping audiences. That is, anyone serious about creating digital art on Android tablets in 2020 will hardly be looking beyond the Galaxy Tab S7, except if it's to purchase the larger Galaxy Tab S7+.
The Android port of Clip Studio Paint is hence finally becoming a reality just ahead of the software's 20th anniversary. Developed by Tokyo-based Celsys, Clip Studio Paint is one of the most popular solutions of its kind in the history of digital art. Since hitting seven million users in 2015, Celsis started staking a claim to having the world's most popular graphics app, period. But all of that's beside the point; what matters is that between the Android port of Clip Studio Paint and 120Hz display tech, this has been a massive day for digital art on Galaxy devices.
The Galaxy Tab S7 series is releasing August 21st, but you can already pre-order it today.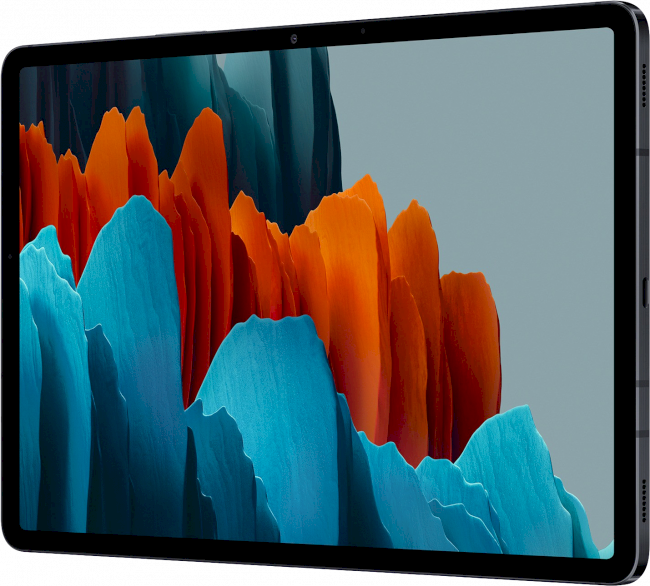 SamsungGalaxy Tab S7
SamsungGalaxy Tab S7 Plus