The Galaxy S10's retail launch is happening later this week, and some pre-order customers have already received their shiny new flagship. And many of them have noticed a small white blinking pixel near the front camera when they make calls. It may appear to be a defect, but it isn't. That blinking white pixel is simply the proximity sensor doing its job, waiting for your ear/face to come close to the phone so it can turn off the display to prevent accidental touches.
With very little space on the front of Samsung's newest flagship trio, the company has placed a few sensors under the display. The proximity sensor is one of them, and an easy way to confirm that it's not a glitch or defect is to just switch on the speaker during a call. Switching to speaker mode removes that blinking pixel because the phone doesn't attempt to detect whether you have the phone placed next to your ear when you switch to speaker mode.
Furthermore, that blinking pixel shows up exactly where the Galaxy S10 user manual says the proximity sensor is located. In short, there is nothing to be concerned about, and you can go ahead and unbox your new Galaxy S10e, Galaxy S10, or Galaxy S10+ without worrying that you might need to send it back for a replacement.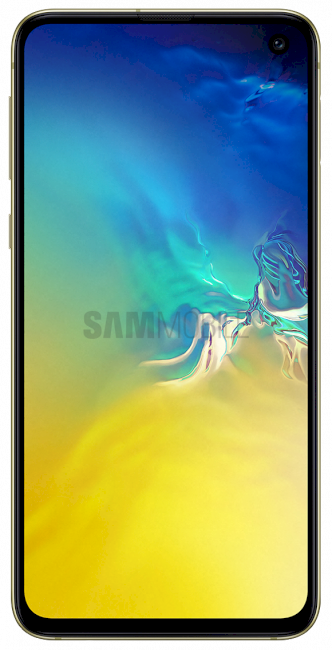 SamsungGalaxy S10e
SamsungGalaxy S10