They're nowhere near as special as our stunning SamMobile back cover (biased, I know), which will be available for the Galaxy S10, Galaxy S10+ and Galaxy S10e in due course, but we ought to tell you anyway: Retailer Mobile Fun has shared a video showcasing two of the accessories that will be sold alongside Samsung's next flagship trio – the standard Leather Cover and the souped-up LED View Cover.
The cases themselves aren't too dissimilar from what we've seen from Samsung in the past – save for the fact they've been adapted to suit the refreshed design of the Galaxy S10 line. The Leather Cover is, well, leather and covers the back and sides of the device; the LED View Cover shields the back, front and sides, and has a pocket which can be used to store credit and debit cards.
Don't Panic: Wireless PowerShare will be on board
What's most interesting about the video is that it confirms the Galaxy S10 will have Wireless PowerShare on board, a long-rumored feature that will allow customers to use their handset to charge other devices – including the upcoming Galaxy Buds, as showcased in an image notorious leaker Roland Quant uncovered earlier this month – without the need for a single wire.
Samsung will start accepting reservations for the high-end Galaxy S10 and Galaxy S10+, as well as the more affordable Galaxy S10e, on February 21, after all three are announced ahead of MWC 2019 on February 20, according to recent rumors. They're expected to begin shipping in major markets, like South Korea, the United Kingdom and the United States, on March 8.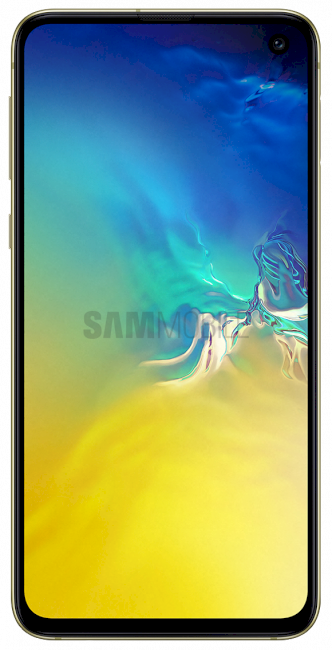 SamsungGalaxy S10e
SamsungGalaxy S10