The dedicated Night mode Samsung brought to the Galaxy S10e, Galaxy S10, and Galaxy S10+ camera is quite impressive, as we found out when we first tested it, and recently, I've come to realize that Night mode is best used for taking ultra-wide photos at night. Night mode works great for photos from the primary rear camera, but the primary camera doesn't have nearly enough trouble at night as the ultra-wide lens.
Ultra-wide camera is more limited in low-light conditions
That's because while the primary camera has an aperture of F1.5, the ultra-wide lens has an aperture of F2.2. In layman terms, the aperture is the opening through which light enters the lens, and a lower aperture number is equal to a wider lens opening. A higher aperture value – F2.2 in the case of the Galaxy S10's ultra-wide camera – means you get a smaller opening, so less light can get in.
And that means there's often a lot of noise in night-time ultra-wide photos taken in the automatic Photo mode, let alone those taken in the kind of dark conditions Night mode is designed for. That's why I've begun using Night mode for almost all ultra-wide pictures I take after the sun sets. Night mode doesn't completely fix the noise in ultra-wide pictures (thanks to that F2.2 aperture) and detail doesn't increase considerably, either, but I still think the brighter pictures and slightly better detail that you get makes it worthwhile.
Check out two different scenes captured with the ultra-wide camera in automatic and Night mode below (swipe left for the Night mode image). They're not the best examples as I only took them while writing this article for the sake of comparison, so I've also added a gallery of two ultra-wide Night mode pictures I captured at random times.
← SLIDE →
← SLIDE →
Night mode photos too bright? There's a solution for that
While Night mode photos are usually quite useful, they can sometimes be too bright, but there's a solution for that: You simply have to reduce the exposure of the scene a bit before you hit the shutter button. You can do that using the exposure slider that pops up on-screen when you tap on any part of the scene in the viewfinder – here's a GIF in case you don't know what I'm talking about.
Below are the same two scenes that I compared above, this time with the image from automatic mode next to the Night mode image that I got after manually reducing exposure:
← SLIDE →
← SLIDE →
By reducing exposure, you're basically telling the camera you want a darker photo, preventing it from blowing things up and ruining the picture with too much light. It's useful when all you want is lower noise and higher detail in a scene without making it brighter, and it's something you can use for Night mode pictures using the primary rear camera as well.
You can experiment with how much exposure works the best for a particular scene, but I'd not recommend turning it all the way down as that usually results in a very dark image that beats the very purpose of Night mode. And yes, you can also manually increase exposure as well when the occasion calls for it, although I've never personally felt the need to do that for ultra-wide Night mode pictures.
---
How often do you use Night mode when taking pictures with your Galaxy S10? Do you use it both for regular and ultra-wide pictures or just one of the two in most instances? Let me know in the comments!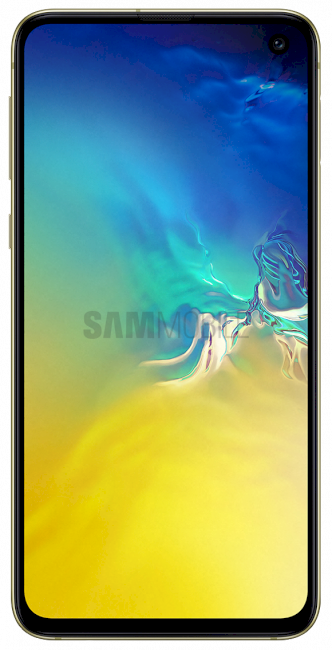 SamsungGalaxy S10e
SamsungGalaxy S10