Samsung had introduced various new camera features and hardware last year with the Galaxy S20 series, but there were some issues and inconsistencies. This year, the company has focused a lot more on refining the camera features with the Galaxy S21 series. The company has improved the autofocus performance as well as the quality of selfies and portrait shots.
The company is trying to offer more natural looking selfies with the Galaxy S21, Galaxy S21+, and the Galaxy S21 Ultra. When a selfie is snapped, the Galaxy S21 detects faces in the frame, segments them from the rest of the scene, and then applies natural enhancements to faces. Natural enhancements include bringing out details in the eyes, hair, and facial features, and adjusting the white balance for a natural skin tone. Samsung has also included support for third-party camera apps so that its AI-powered camera features work across supported apps.
Samsung also talked about its updated portrait mode, which now also works in combination with Night Mode, during the launch of the Galaxy S21. The new phones can even capture portrait shots of pets, thanks to improved AI capabilities. If you didn't notice, we would like to point out that Samsung has also renamed the Live Focus mode to Portrait mode.
When a portrait shot is captured using the Galaxy S21, the phone first starts with recognizing humans and pets in the scene and creates a segmentation map to separate each individual in the image. The segmentation map is used to create a seed map so that selected effects (Backdrop, Blur, Color Point, High-key Mono, Low-key Mono, and Studio) can be applied. Then, a tri-map is generated to identify the subject, the background, and where those two blend together.
Later, a matte map is created to bring out the details in the facial features and hair. The phone also creates a depth estimation to apply the depth-of-field effect and to refine background details. In the image below, you can see that white represents the subject, black represents the background, and grey represents the point where the subject and the background meet. Samsung claims that its new phones can recognize whether the user is capturing a portrait shot of a single person, a group of people, or pets.
All the maps are then blended with the original image to produce a final, high-resolution image. Samsung claims that all of this happens in the background within three seconds so that a user doesn't have to wait or think too much while capturing portraits or selfies.
SamsungGalaxy S21
SamsungGalaxy S21+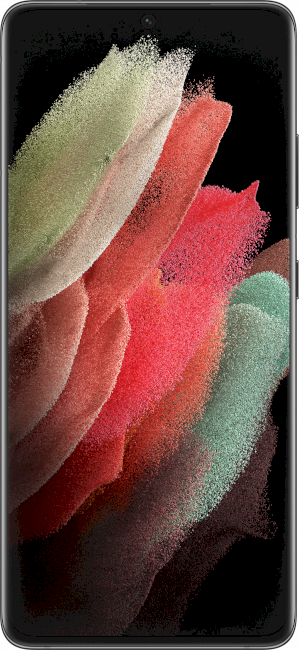 SamsungGalaxy S21 Ultra