The latest iteration of Samsung's custom mobile OS, One UI 2.5, is now rolling out to the international variants of the Galaxy Note 10 and Galaxy Note 10+, as well as the Galaxy Note 10+ 5G. It hence appears that the entirety of last year's flagship range is now transitioning to this particular implementation of Android 10. And yes, that includes the Galaxy Note 10 Lite, whereas the Galaxy S10 series started receiving One UI 2.5 shortly beforehand.
Samsung certainly deserves credit for pulling off the start to this deployment in such a highly synchronized manner. Mostly due to the Galaxy Note 10+ 5G being part of the first release wave, which isn't something we're used to seeing. Time will tell whether this break from the pattern marks the start of a new era of software support quality for Galaxy Note 10+ 5G owners, but in the meantime, the entire smartphone range is now also getting the September 2020 Android security patch alongside One UI 2.5. As for the latter's features, they're pretty much identical to the Galaxy S10 changelog.
The highly synchronized nature of the rollout is a surprise, but a welcome one
As per usual, owners of eligible Galaxy Note 10 versions – identified by model numbers SM-N970F, SM-N975F, and SM-N976B – can expect an update notification prompting them to download the new firmware in the coming days. But any tinkerers can also skip the waiting line by downloading full system images from SamMobile's firmware archive and flashing them onto their smartphones manually. It bears reminding this option is only meant for advanced users who know what they're doing and have double-checked their Galaxy Note 10 models are compatible with whatever OS version they ended up downloading.
As a reminder, the older Galaxy Note 9, Galaxy S9, and Galaxy S9+ are all in line for the One UI 2.5 upgrade as well. It remains to be seen when exactly will they end up receiving it, but the wait shouldn't be too long and will breathe a bit more life into Samsung's 2018 flagships.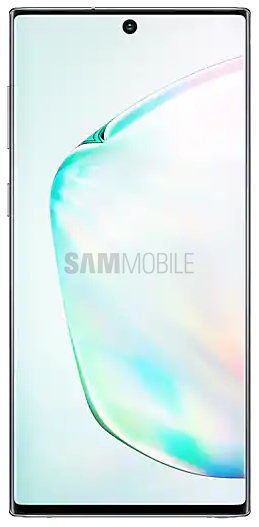 SamsungGalaxy Note 10