The Galaxy S10 lineup now has the ability to shoot Hyperlapse videos with the front camera. The Galaxy S10e/S10/S10+ received a major new update late last month that introduced a boatload of Galaxy Note 10 features, many of which are camera-related, and the addition of a Hyperlapse mode to the front camera is one of those features.
While Hyperlapse selfie videos are nothing new, it's always good to have such functionality built into a smartphone's camera app so users don't have to opt for third-party solutions. Hyperlapse mode for the front camera works exactly like it does for the rear camera – you get the option to change the speed at which a Hyperlapse video is played back, and you can also leave it to the default auto setting and let the camera decide the playback speed.
Here is a small Hyperlapse video we captured with the front-facing camera on a Galaxy S10+:
https://www.youtube.com/watch?v=_JkVR97AUfo
Now, if you're wondering when your Galaxy S10 will receive that awesome new update so you can start taking Hyperlapse videos of yourself, we don't really have an answer. Samsung started the update's rollout with Europe and has slowly been expanding its availability to more markets, and you will just have to be patient and wait until the update goes live in your country. The expansion has been slower than usual compared to previous feature updates for the Galaxy S10 lineup, and we can only assume Samsung is making sure no bugs get through before making it available for every Galaxy S10 owner across the globe.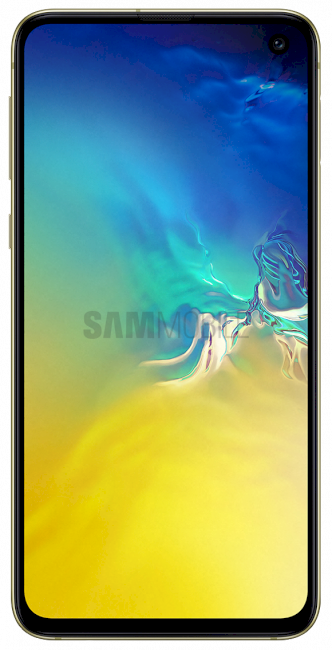 SamsungGalaxy S10e
SamsungGalaxy S10