The Galaxy Note 10 and Note 10+ have secured a new record in Samsung's home country: More than a million units of the new Note flagships have been sold in 25 days after they first went on sale. The Galaxy S8 had previously held the record – it had sold over a million units in 37 days after launch. The first-month performance for the Galaxy Note 10 and Note 10+ is the best yet of any device in Samsung's S and Note series and more than double that of the Galaxy Note 9.
Pre-orders for the Galaxy Note 10 and Note 10+ had collectively reached 1.3 million in just ten days, as had been revealed last month, so it's not surprising that the actual sales figures are pretty similar. As expected, the Plus model sold more than the regular Note 10 – out of the total sales, 67 percent were those of the Galaxy Note 10+. Samsung also says the number of female customers and customers in their 20s increased for the Galaxy Note 10/10+ compared to the Galaxy Note 9 but didn't offer any concrete figures.
The Galaxy Note 10 and Note 10+ were both launched only in a 5G variant in South Korea. There had been reports of the South Korean government asking Samsung to launch LTE models of the two phones because of the relatively limited availability of 5G networks, but it's unclear if the company will actually do that. Perhaps Note 10 and Note 10+ sales in South Korea would have been even higher if customers had the option to go for LTE variants, which would be cheaper than the 5G models, but Samsung is no doubt happy with the record-breaking sales it has already managed.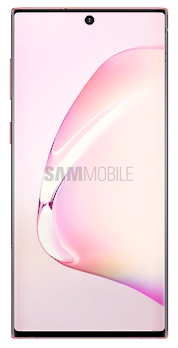 SamsungGalaxy Note 10 5G